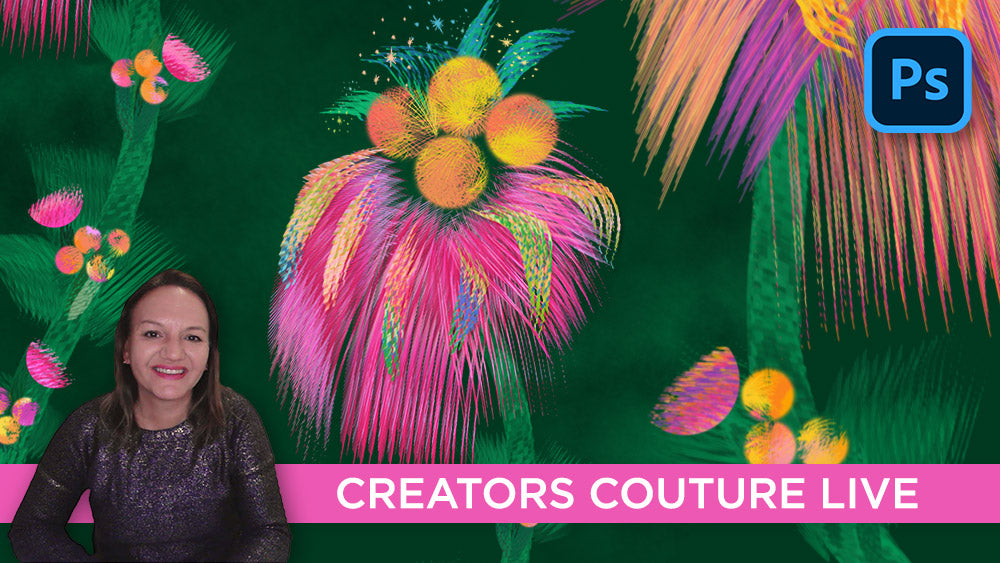 Join me LIVE on Behance or Catch the Replay!
As a featured livestreamer on Adobe's Behance website, I am having a lot of fun streaming live tutorials every week! 
Creators Couture Behance Livestreaming Schedule
New Here? Follow the steps below and you will be creating Photoshop Brush Magic in no time!